TEAM MURPH BONDI – Speak Up September challenge
September 29, 2023

Posted by:

qwebmaster

Category:

Events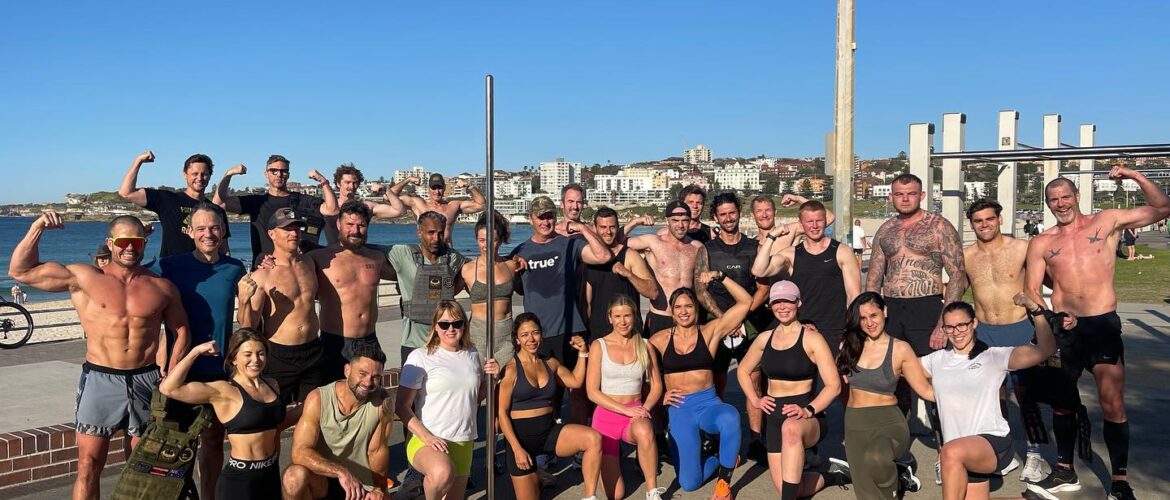 SPEAK UP SAVAGE SEPTEMBER FOR THE COMMANDO WELFARE TRUST.
Team Murph Bondi will do a murph workout everyday in September in honour of fallen commandos and to give support to their families.
We will be raising awareness around suicides in the defence force. We aim to tackle this national tragedy head on as a team and a community !
Murph workout with weight vest / body armour 10kg (optional).
1.6 km run
100 pull ups
200 push ups
300 air squats
1.6km run
Anyone and everyone is welcome to join the team and do the workout. No egos, positive vibes and a group of legends helping each other to complete the workout.
We start as a team and finish as a team.
Each day in September will dedicate the workout to a fallen commando and honour them with the workout.
Every Friday of the September, the team will be graced with the presence of a SPECIAL FORCES commando who will give a brief talk, share their story and do the workout with the team.
The team will be doing the Murph workout at the outdoor gym Bondi beach. It will be run by Ben "AbStacker" Handsaker.
The workout will start at the following times so please arrive 5 mins early:
Monday 5 am
Tuesday 5.30am
Wednesday 5 am
Thursday 5.30am
Friday 5 am
Saturday 5.30am
Sunday 6.30 am
If you can't make the time or location, no worries. Please do the workout that day and tag @teammurphbondi & @abstacker. For the weapons who complete the 30 day challenge in September you will receive an honorary commando patch and an award. We will be giving the award out for the HARDEST M*OTHERFUCK*R