8 back to back ultra marathons in 8 days
May 29, 2023

Posted by:

Ben Abstacker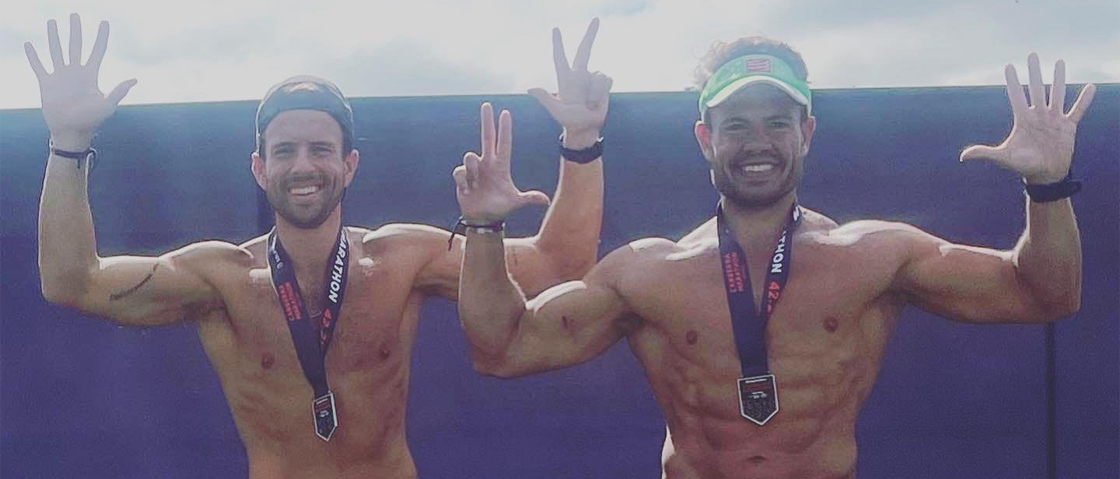 Ben and his partner Brett Fargo embarked on an extraordinary journey, pushing the limits of their physical and mental endurance. They embarked on a monumental challenge, running eight consecutive ultra marathons of 50 kilometers each in eight different Australian states, all within the span of just eight days. Their motivation? To raise funds for those affected by the devastating floods.
This audacious idea, conceived by Brett Farago, was an unprecedented endeavor. They had to complete a 50-kilometer run every day, striving to finish each one in under five hours or even 4.30 hours to ensure they didn't miss their transportation. There was no time for proper recovery as they were constantly on the move, checking in and out of hotels and catching flights.
Sleep-deprived and constantly pushing themselves, they traveled across the entire country in those eight days, covering a total distance of 400 kilometers. Their resilience was unmatched, and together they achieved what seemed unconquerable. This experience transformed them, turning them into a different breed altogether.
Their mission was not just about personal accomplishment; it was about making a difference. They aimed to raise $50,000 for flood relief, supporting the efforts of the Red Cross. Remarkably, they undertook this challenge entirely self-supported, funding it out of their own pockets. Their dedication to the cause made their journey all the more remarkable and independent.
Amidst the grueling physical demands, they expressed heartfelt gratitude to those who supported them along the way. Donations poured in, bringing them closer to their fundraising goal. They extended their appreciation to Jimmy Milligan for providing them with essential running shoes and to Veronika Larisova for supplying life-saving Chief Nutrition bars.
They were also grateful to the Byron Bay Central Apartments, Hotel Motel Adelaide, and The Old Wool Store for providing them with much-needed accommodation throughout their arduous journey. Their support and generosity played a significant role in their success.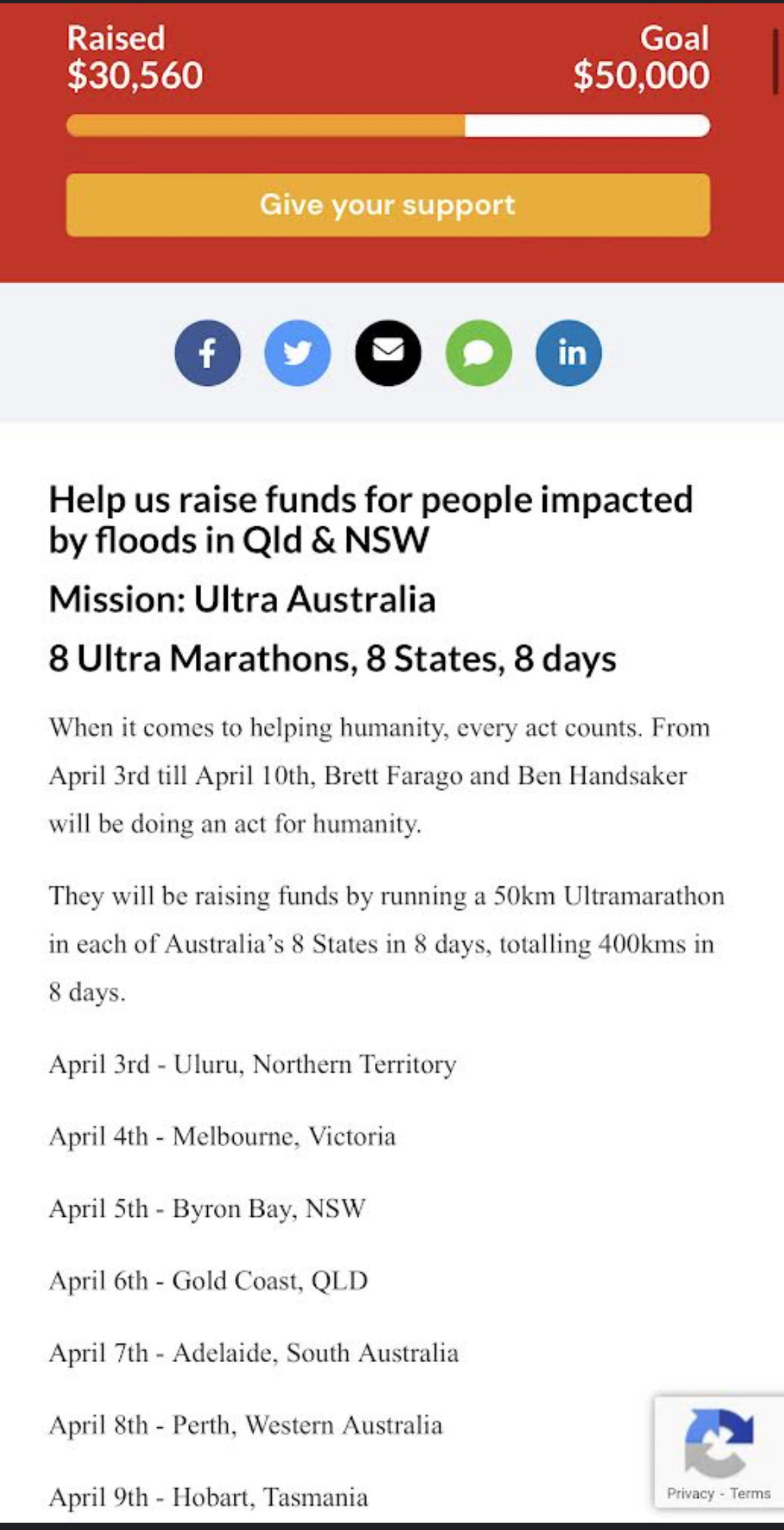 Ben and Brett's extraordinary feat will forever be etched in history. They triumphed over challenges, pushing their limits to serve a greater cause. Through their unwavering determination and the support of their community, they left an indelible mark and paved the way for future endeavors of this kind. The impact they made will continue to resonate, offering hope and assistance to those affected by natural disasters.