Double distance David Goggins challenge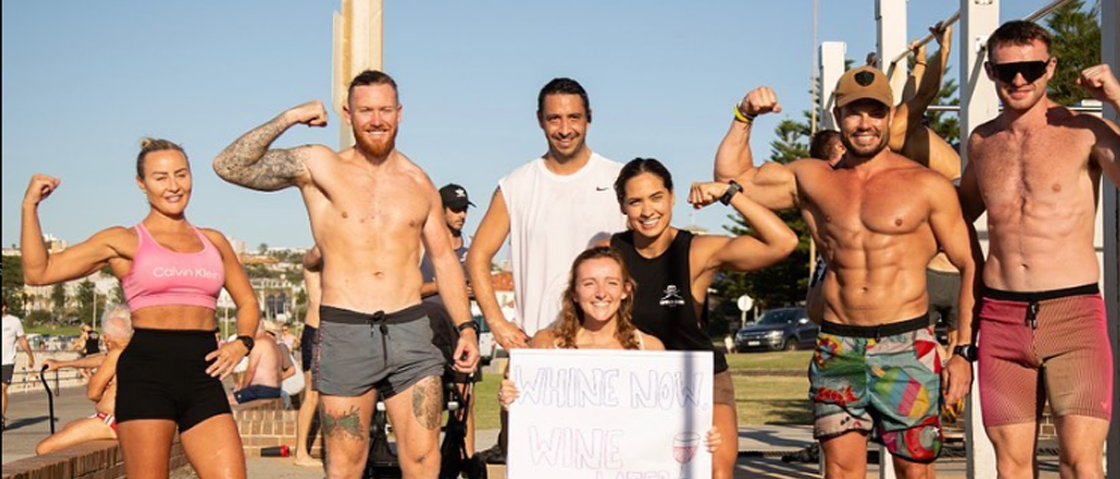 OUBLE DISTANCE DAVID GOGGINS CHALLENGE COMPLETE ✅
Myself and 3 absolute weapons @rad_myers @delboyy25 @gabrielasenecoach … ran 13KM EVERY 4 hours for 48 HOURS to raise funds for domestic violence victims and the charity @friendswithdignity
We DOUBLED the running distance of the standard David Goggins 4 x 4 x 48 hours challenge also completing 3 Murph workouts during the 48 hours
To the 3 absolute savages who completed the challenge next to me. FUCKING UNBELIEVABLY PROUD OF YOU.
1. @gabrielasenecoach you were the definition of a warrior on the weekend. You were cooked by run 2 with heat stroke, spewing, nearly passing out. But you dug dip, pushed through the tears, the pain and finished with a smile. I love you.
2. @delboyy25 fucking massive admiration and respect for your courage, drive, relentless and determination on the weekend. Your knees were gone so you taped them up and hobbled the last 30kms. ANIMAL
3. @rad_myers the silent assassin. You were unstoppable during the challenge. You killed every run and made it look easy. You even did a double 26km. Insane. Well done.
BUT THE 4 of us completing this challenge was only possible because of our TEAM @teammurphbondi AND COMMUNITY.
Huge shout out to the worlds best sign ???? writer @sophiebennett____ who was at every run holding up funny, inspiring and amazing signs. She was the MVP.
Thank you from the bottom of my heart to everyone who came along ran some kms, run 13kms, all those weapons who did several. I am forever grateful.
Thank you to all the cheer squads, the beautiful support crews, smiling faces, amazing messages, kind word and everyone getting around us all weekend.
This was only possible through team work. If you want to go fast, go alone, if you want to go far, go together.
Finally to everyone who has donated. Thank you so much