Course 11: 8 ways to own your life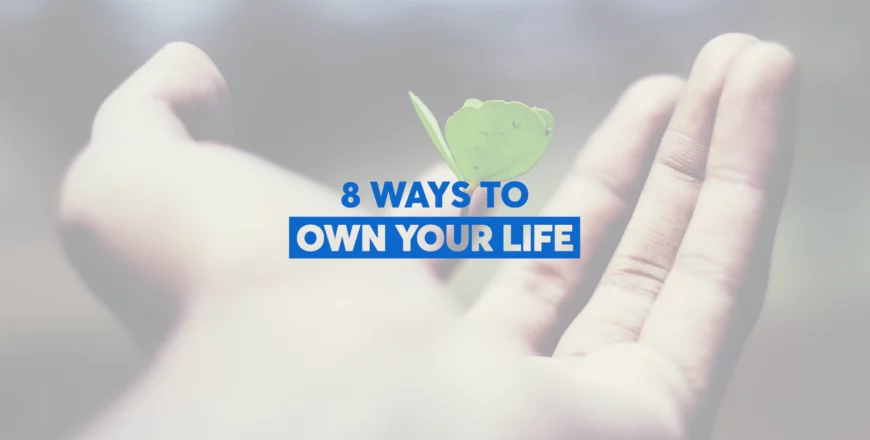 Course Description (What the course is about)
8 ways to own your life is a transformative course designed to help you take charge of your life and create a fulfilling and purpose-driven journey. In this course, you will delve into eight powerful lessons that will guide you towards owning your life, making conscious choices, and embracing personal responsibility. Through a combination of thought-provoking content and insightful discussions, you will embark on a journey of self-discovery and empowerment.
Course Outcomes (What you'll learn)
By the end of this course, participants will be able to:
Everything is your fault: Understand that you have the power to shape your life, and recognize that your choices influence your outcomes.
Stop blaming: Let go of the habit of blaming others or circumstances, and take control of your responses and actions.
Forgive: Cultivate the ability to forgive, both yourself and others, in order to free yourself from the burden of resentment and negativity.
Change your attitude: Shift your mindset towards positivity and resilience, enabling you to overcome challenges and setbacks with grace.
Decide what you want: Gain clarity on your goals and aspirations, allowing you to align your actions with your true desires.
Become intentional with time and focus: Develop intentional time-management skills to prioritize activities that align with your values, while minimizing distractions.
Compete with no one: Break free from the comparison trap and understand that your journey is unique, enabling you to focus on personal growth rather than competing with others.
Check in with yourself: Develop a practice of checking in with yourself to ensure you're on the right path, and make adjustments as needed to stay aligned with your values and goals.
Embark on a journey of personal growth and empowerment with "8 ways to own your life".
Transform your mindset, embrace your responsibilities, and craft a life that's truly your own. It's time to take control and live with intention and purpose.
Course Duration (The length of time to learn this course, or the amount of time that the course programme goes on for (might be 3 hours of study, or it might be 7 days of sticking to the course schedule)
This course will require 90 minutes of watching the video, reading course material and passing the quizzes. Then you apply this mindset everyday damn day for the rest of your life !!! 
1
Introduction: 8 ways to own your life 
2
Lesson 1: Everything is your fault
3
Lesson 1: Everything is your fault Quiz
5
Lesson 2: Stop blaming Quiz
8
Lesson 4: Change your attitude
9
Lesson 4: Change your attitude Quiz
10
Lesson 5: Decide What You Want
11
Lesson 5: Decide What You Want Quiz
12
Lesson 6: Become intentional with time and focus
13
Lesson 6: Become intentional with time and focus Quiz
14
Lesson 7: Compete with no one
15
Lesson 7: Compete with no one Quiz
16
Lesson 8 : Check in with yourself
17
Lesson 8 : Check in with yourself Quiz