Course 8: Positive attitude, positive vibes = positive life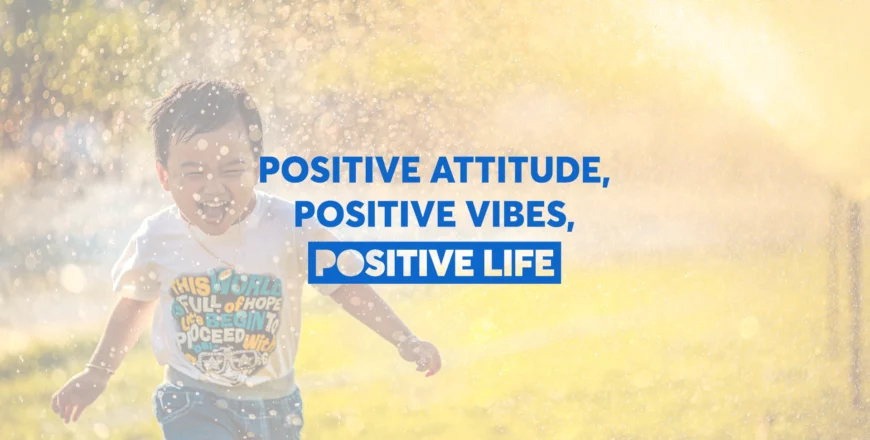 Course Description (What the course is about)
Welcome to the "Positive Attitude, Positive Vibes, Positive Life" course. This transformative journey is designed to help you embrace essential traits like optimism, acceptance, resilience, gratitude, mindfulness, and integrity to cultivate a positive mindset. A positive attitude is the cornerstone of personal and professional success, enhancing your overall quality of life. In this course, you will discover practical tips and techniques to infuse positivity into your daily existence.
Course Outcomes (What you'll learn)
By the end of this course, members will have:
Understand the pivotal role of a positive attitude in achieving life satisfaction.

Adopt optimism as a mindset to approach challenges with enthusiasm and hope.

Embrace acceptance, allowing you to navigate life's complexities with grace.

Develop resilience, empowering you to bounce back from setbacks stronger than ever

.

Cultivate gratitude as a daily practice to enhance your appreciation for life.

Practice mindfulness, staying present and reducing stress in the fast-paced world.

Uphold integrity as a core value, building trust and positive relationships.

Start each day with a positive affirmation, boosting your self-esteem and confidence.

Shift your focus to the positives, regardless of their size, to foster optimism.

Discover humor even in challenging situations, lightening your perspective.

Transform negative self-talk into a chorus of self-empowerment and positivity.

Anchor your consciousness in the present moment, finding joy and fulfillment.

Seek out positive companions in the form of friends, mentors, and co-workers.
2
Lesson 1: Understand the pivotal role of a positive attitude in achieving life satisfaction.
3
Lesson 1: Understand the pivotal role of a positive attitude in achieving life satisfaction Quiz
4
Lesson 2: Adopt optimism as a mindset to approach challenges with enthusiasm and hope
5
Lesson 2: Adopt optimism as a mindset to approach challenges with enthusiasm and hope Quiz
6
Lesson 3: Embrace acceptance, allowing you to navigate life's complexities with grace
7
Lesson 3: Embrace acceptance, allowing you to navigate life's complexities with grace Quiz
8
Lesson 4: Develop resilience, empowering you to bounce back from setbacks stronger than ever
9
Lesson 4: Develop resilience, empowering you to bounce back from setbacks stronger than ever Quiz
10
Lesson 5: Cultivate gratitude as a daily practice to enhance your appreciation for life
11
Lesson 5: Cultivate gratitude as a daily practice to enhance your appreciation for life Quiz
12
Lesson 6: Practice mindfulness, staying present and reducing stress in the fast-paced world
13
Lesson 6: Practice mindfulness, staying present and reducing stress in the fast-paced world Quiz
14
Lesson 7: Uphold integrity as a core value, building trust and positive relationships
15
Lesson 7: Uphold integrity as a core value, building trust and positive relationships Quiz
16
Lesson 8: Start each day with a positive affirmation, boosting your self-esteem and confidence
17
Lesson 8: Start each day with a positive affirmation, boosting your self-esteem and confidence Quiz
18
Lesson 9: Shift your focus to the positives, regardless of their size, to foster optimism
19
Lesson 9: Shift your focus to the positives, regardless of their size, to foster optimism Quiz
20
Lesson 10: Discover humor even in challenging situations, lightening your perspective
21
Lesson 10: Discover humor even in challenging situations, lightening your perspective Quiz
22
Lesson 11: Transform negative self-talk into a chorus of self-empowerment and positivity
23
Lesson 11: Transform negative self-talk into a chorus of self-empowerment and positivity Quiz
24
Lesson 12: Anchor your consciousness in the present moment, finding joy and fulfillment
25
Lesson 12: Anchor your consciousness in the present moment, finding joy and fulfillment Quiz
26
Lesson 13: Seek out positive companions in the form of friends, mentors, and co-workers
27
Lesson 13: Seek out positive companions in the form of friends, mentors, and co-workers Quiz