New World Record Set BY Team Murph Bondi
May 29, 2023

Posted by:

Ben Abstacker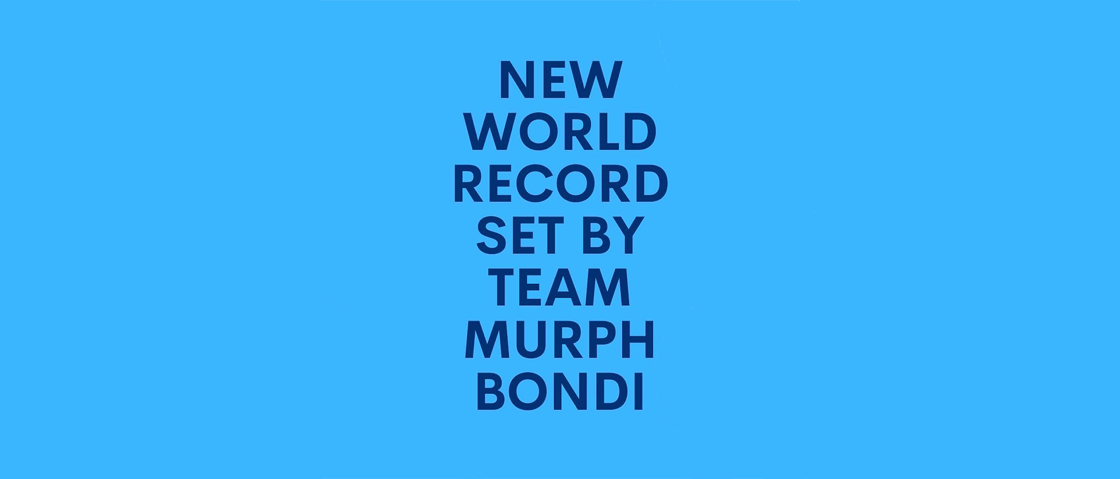 EACH PERSON COMPLETED THE RUNS AND REPS INDIVIDUALLY
Originally I was going to set this record solo but I soon realised it is much more satisfying and rewarding to lead a team record.
I spoke about the marathon murph before we started The Speak Up September challenge (murph everyday for 30 days) most of the team thought I was crazy ???? ….
but by end of the challenge we had created an army of WEAPONS
So it was no surprise 10 machines attempted this record
1. @abstacker
2. @gabrielasenecoach (only female)
3. @sammychristo
4. @joey_bondi_builder
5. @wil__________
6. @dwayneperera
7. Denis Smirnov
8. @berrysgram
9. @lockiecooke
10. @jesperolseeeen
We had 7 finish and 3 got injured along the way. That shows how brutal it was.
We started at 5 am doing a day 30 Murph for a warm up and then kicked off marathon murph at 7 am ????
50km winds, torrential rains, bloody hands and a torn hamstring for me (lucky it was strapped up nicely)
For me this weather was a positive ! It meant the promenade and outdoor gym was empty for the team. The rain kept us cool and the wind would help us over the pull up bar ????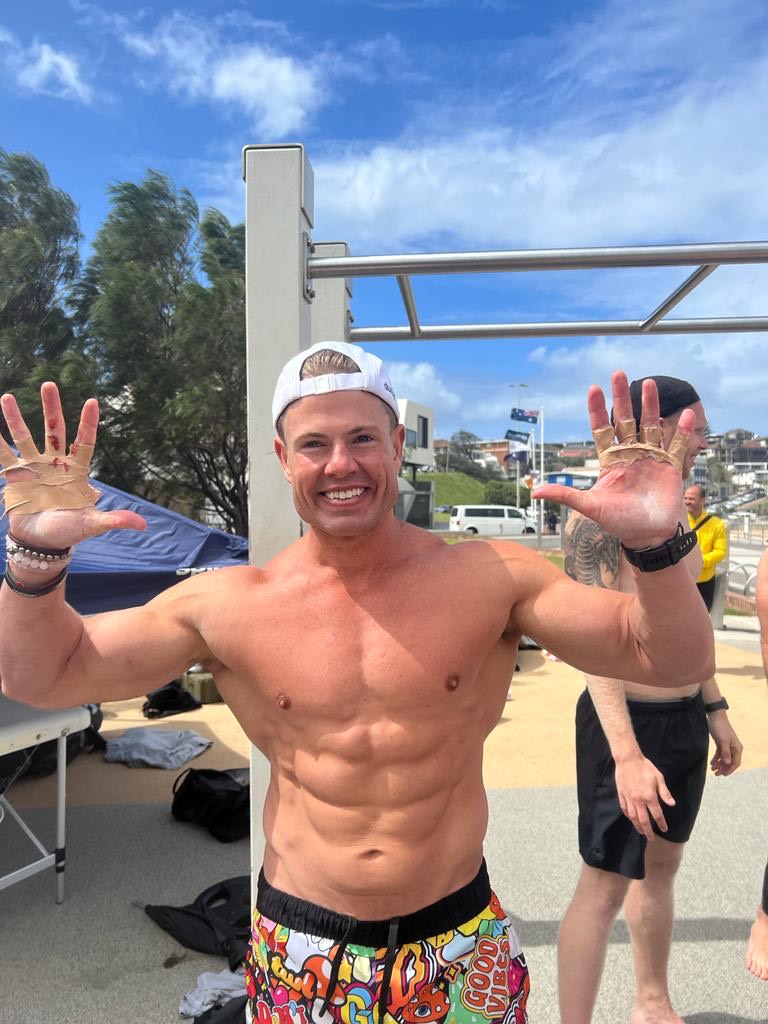 THIS WAS A TEAM RECORD
Huge thank you to the support team this would of never happened without your commitment in making the time to come past and cheer us on or to bring supplies, food, snacks and water it meant more than you can image !!!
The team that stayed with us along the way cheering us on and constantly looking after our needs through the day, you are the true reason why we were able to achieve what we did. Thank You!
To those who brought there kids to support it's a pleasure to show next generation what a community effort can achieve when you surround yourself with like minded people.
@dwayneperera , @kala_beth_ was heaven sent and I'd say all were extremely grateful for her being there.
To those who came just to do a few reps and run with us, watching you doing clean reps or keeping pace cause you were fresh pushed us harder to pickup our game and improve our form/pace. Really helped improve our performance and pushed us on. Thank you !!!
To the team that set out on this gruelling delicious journey What a day!!! 13+hours of true grit and determination it has been a to pleasure to grind through each rep/set/stage watching each and everyone of you push through the pain gave me the drive to keep going.
Everyone shattered their limits both mentally and physically
I am ridiculously proud of everyone
We lived our team motto
"NO ONE GETS LEFT BEHIND"
If you want to go fast, go alone, if you want to go far, go together ????