Course 31: Home workout 1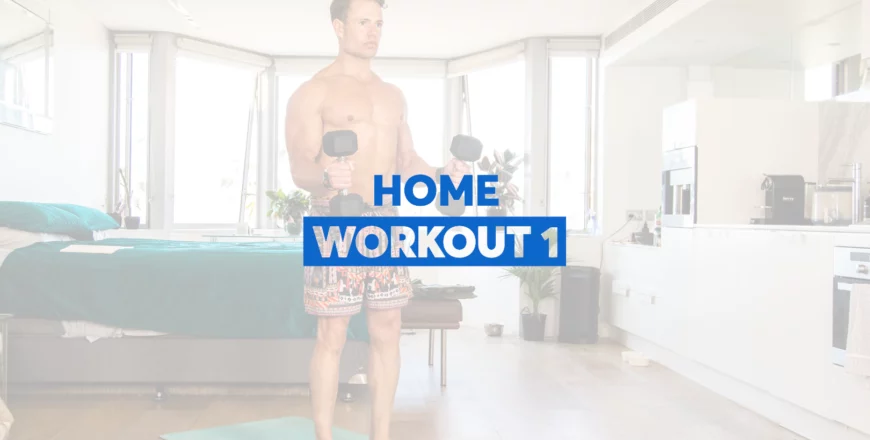 Course Description (What the course is about)
This home workout routine is designed to target multiple muscle groups and enhance your overall fitness. With a combination of bodyweight exercises, it offers a balanced approach to building strength, improving cardiovascular endurance, toning your body and enhancing core stability.
Course Outcomes (What you'll learn)
Engaging in the provided home workout routine offers a multitude of benefits that contribute to your overall health and fitness.
Here are some of the advantages you can expect to experience:
1. Full-Body Strength:
The combination of exercises targets various muscle groups, helping you build overall strength and endurance.
2. Cardiovascular Fitness:
Exercises like squat jumps, walking lunges, and even the circuit format itself can elevate your heart rate, enhancing your cardiovascular health.
3. Core Stability:
Many of the exercises, including planks, crunches, and lying leg raises, focus on your core muscles, improving stability and posture.
4. Functional Movement:
Bodyweight squats, push-ups, and walking lunges mimic everyday movements, enhancing your ability to perform daily activities with ease.
5. Improved Muscle Definition:
Consistent engagement of various muscle groups can lead to increased muscle tone and definition over time.
6. Flexibility and Range of Motion:
The combination of dynamic movements like lunges and squats with static stretches like planks can help improve flexibility and joint mobility.
7. Convenience and Accessibility:
This home workout requires minimal equipment and can be performed in the comfort of your own space, providing a convenient fitness solution.
8. Time Efficiency:
The circuit format allows you to work through a variety of exercises in a short amount of time, making it suitable for busy schedules.
9. Bodyweight Training Benefits:
Bodyweight exercises help improve neuromuscular coordination and balance, which are essential for overall physical function.
10. Mental Well-Being:
Engaging in regular exercise releases endorphins, contributing to improved mood, reduced stress, and enhanced mental clarity.
11. Gateway to Consistency:
Establishing a home workout routine can encourage a consistent exercise habit that supports long-term health and fitness goals.
Remember that results may vary based on individual effort, consistency, and adherence to a healthy lifestyle. Incorporating this home workout routine as part of a well-rounded approach that includes balanced nutrition, hydration, and sufficient rest can help you experience the full spectrum of benefits. Always prioritize proper form and listen to your body to ensure a safe and effective workout experience.
1
Course 31: Home Workout 1 - Introduction
2
Exercise 1: Bodyweight squat
5
Exercise 4: Shoulder taps
7
Exercise 6: Lying leg raises
Be the first to add a review.
Please,
login
to leave a review