Course 32: Home workout 2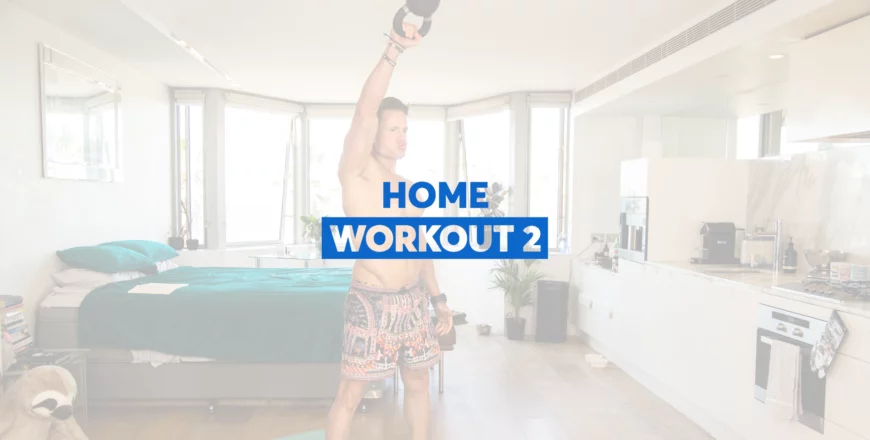 Dynamic Home Workout for Total Body Fitness
This home workout routine is designed to provide a full-body workout using a combination of bodyweight exercises. Each exercise targets different muscle groups, helping you build strength, sculpting your body, improve cardiovascular fitness, and enhance core stability. The variety of movements keeps the workout engaging and effective
Course Outcomes (What you'll learn)
The dynamic home workout you've described offers a range of benefits that contribute to improved fitness, sculpting and overall well-being.
Here are some of the key benefits you can expect from regularly performing this workout:
Total Body Conditioning: The workout targets multiple muscle groups, providing a comprehensive full-body workout. This helps improve overall muscle tone, strength, and endurance.
Cardiovascular Fitness: The inclusion of exercises like burpees, mountain climbers, and jumping jacks elevates your heart rate, promoting cardiovascular health and boosting your aerobic capacity.
Core Strength: Exercises like side abs planks and Russian twists engage your core muscles, helping you build a strong and stable core, which is essential for maintaining proper posture and preventing lower back issues.
Lower Body Strength: Moves like reverse lunges and single leg extensions strengthen your leg muscles, including the quadriceps, hamstrings, and glutes. This can enhance your functional strength and support activities like walking, climbing stairs, and lifting objects.
Upper Body Strength: Diamond push-ups target your chest, shoulders, and triceps, contributing to improved upper body strength and definition.
Flexibility and Mobility: Dynamic movements like burpees and lunges promote joint flexibility and mobility, helping to improve your range of motion and overall movement quality.
Calorie Burn and Weight Management: High-intensity exercises in the workout help burn calories, making it an effective tool for weight management and fat loss when combined with a balanced diet.
Variety and Engagement: The mix of different exercises keeps the workout engaging and prevents boredom, while also challenging your body in various ways.
Improved Mental Health: Regular physical activity is associated with improved mood, reduced stress, and enhanced mental clarity. This workout can contribute to your overall sense of well-being.
1
Dynamic Home Workout for Total Body Fitness - Introduction
3
Exercise 2: Mountain climbers
5
Exercise 4: Single leg extension (Glute Bridge)
6
Exercise 5: Diamond push ups
7
Exercise 6: Russian twists
8
Exercise 7: Reverse lunge
9
Exercise 8: Jumping jacks
Be the first to add a review.
Please,
login
to leave a review