Speak Up September
May 29, 2023

Posted by:

Ben Abstacker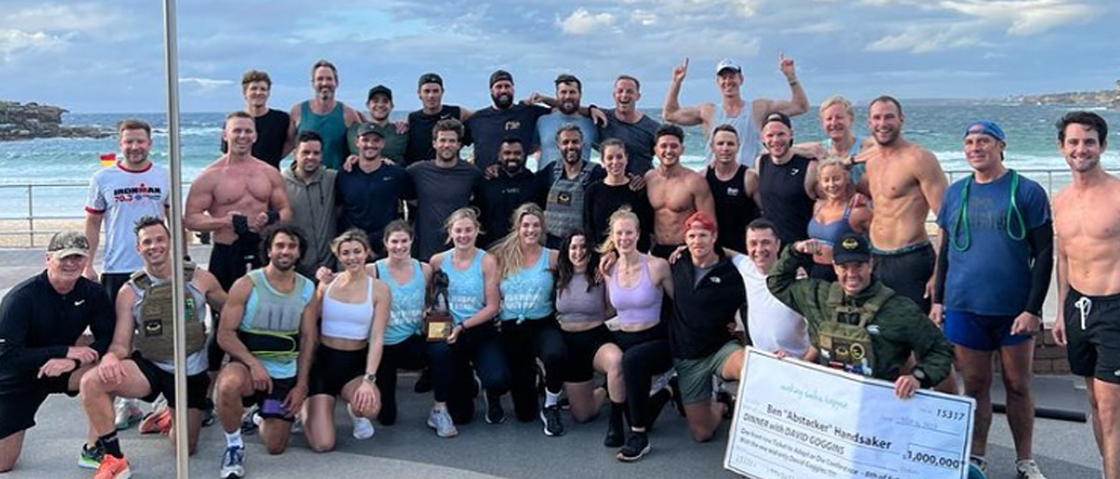 In the spirit of honoring fallen soldiers, our team, @teammurphbondi, took on an incredible challenge throughout the entire month of September. We committed to completing a Murph workout every single day, pushing ourselves physically and mentally to pay tribute to those who made the ultimate sacrifice.
The impact of this challenge has been profound, not just for me but for every team member involved. Witnessing the transformation in our cardio, fitness, strength, and stamina has been awe-inspiring. Each person surpassed their own limits, accomplishing feats they once believed were impossible. But it wasn't just physical growth; we also witnessed remarkable emotional and mental growth among all the team members. We fostered a safe and supportive environment, encouraging everyone to "Speak Up," which became the name of our challenge.
By normalizing conversations about mental health, battles, and struggles, we broke down barriers and created a space where everyone felt comfortable sharing. The challenge itself was relentless, with early 5 am starts and unpredictable weather conditions testing our resilience.
An impressive group of six team members, including @jesperolseeeen, @sphinxibit, @abstacker, @BRUCE, @sammychristo, and @joey_bondi_builder, tackled the Murph workout every single day for 29 days so far. Their commitment and dedication have been nothing short of extraordinary. Congratulations to each of them on this incredible achievement.
Additionally, I want to acknowledge the exceptional efforts of @sammychristo and @joey_bondi_builder, who completed the challenge wearing a weighted vest. You both are absolute beasts!
Today, we had the honor of presenting the TOUGHEST BONDI MURPH MOTHERFUCKER award, supported by @airbornefury and @commando.welfare.trust. Selecting the female winner was a difficult decision as every single female participant stepped up, showed incredible progress, and gave their all during each session. However, after much consideration, I am thrilled to announce that @lauzy_lau is the recipient of THE FIRST EVER TOUGHEST BONDI MURPH MOTHERFUCKER award. She exemplifies courage and embodies the essence of Speak Up September.
On Day 17, Laura bravely shared her personal experiences, providing heartfelt insights into the struggles faced by defense force personnel upon returning from duty. Her words were a beacon of light in a dark space, delivering hope and understanding.
The recipient of the men's award is yet to be decided, and we eagerly await the announcement.
Now, we set our sights on the next challenge—breaking the fucking world record with a Marathon Murph tomorrow. We are ready, determined, and united in our pursuit of excellence. Let's go!